Washtenaw Community College's Supply Chain Management program, created with input from industry professionals, will help prepare you to make an immediate impact on important business challenges faced by the industry.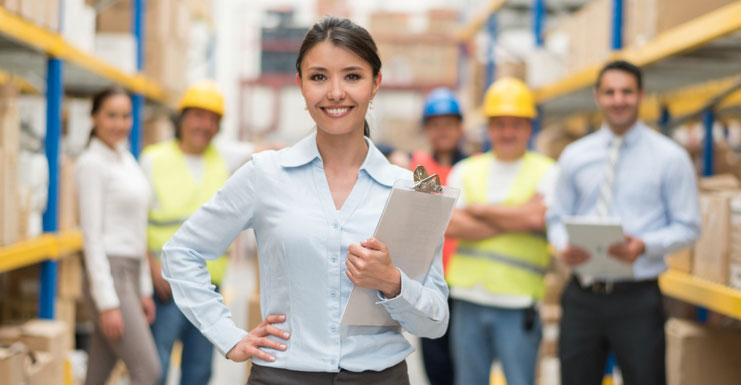 Why Supply Chain Management?
Supply chain credentials and certifications advance your career.
Supply chain management helps streamline everything from day-to-day product flows to unexpected disasters. With the knowledge and education that our program offers, you'll have the ability to properly diagnose problems, work around disruptions and determine how to efficiently move products.
Companies rely on logisticians to manage the movement of their products and supplies. Supply and distribution systems have also become increasingly complex. Employment is expected to grow*, as companies need more employees to move products more efficiently, solve problems, and identify areas for improvement.
*Based on information from The Bureau of Labor Statistics
Why choose our online degree?
Ranked for Best Online Colleges and Best Value in Community Colleges
100% online*
Affordable tuition—just $110 per credit hour
Transferable
Located in the highly renowned educational city of Ann Arbor, Michigan
What our graduates are saying:
"As a full time student, employee, wife and mother, I appreciate that I have the option to select strictly online classes."
"I chose WCC for my education because of their…affordable tuition costs, online class selection, and remarkable reputation."
"The Supply Chain program (at WCC) offers a wide variety of courses that helped me gain knowledge about many aspects of the supply chain: logistics, quality, manufacturing, inventory simulations."
"In the Supply Chain program I have gained a vast knowledge about how the supply chain functions for retail and services type businesses."
As part of the program, students will be ready to take the tests needed to receive their CLA (Certified Logistics Associate) and CLT (Certified Logistics Technician) industry certification.
---
This is a high demand, high skill and high wage program as defined by the Michigan Community College Network.
Career Outlook in Michigan
Do you have another career in mind? Search for careers
Print PDF
Program is also available online
2023-2024 Academic Requirements